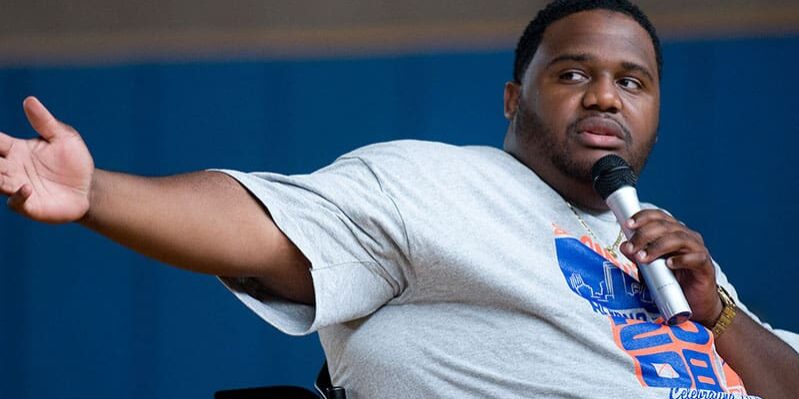 Robert "Bobby" Brown, III is the youngest of three children born to Ava Brown. He was brought up in a family that places high value on service to God and community as well as personal and scholastic achievement.
As a child and youth growing up in South Minneapolis, Bobby and his sisters attended church regularly and participated in voter registration drives and other civic and community service activities. Bobby excelled in sports and over the years was a member of several church, school, and AAU football and basketball teams. He also became an accomplished pianist and drummer and accompanied his mother, who is a gospel soloist, during her performances.
Despite their upbringing and positive community involvement, on July 15, 1997, Bobby and his sister, LaVonne, were the innocent victims of a drive-by shooting intended for someone else. Bobby sustained a spinal cord injury, and LaVonne suffered two gunshot wounds to her legs. Bobby's injury paralyzed him from the waist down. He was only 15 years old.
This senseless act of violence and Bobby's love of sports inspired the Brown family to start a nonprofit, Bobby Brown's "Beyond the Court" Violence Prevention Initiatives, to raise awareness about the effects of violence as well to share their story of hope with other inner city youth.
Many doubted that Bobby would achieve anything after such a horrific incident, but he graduated with his class at Benilde-St. Margaret's High School, obtained two bachelor's degrees from Augsburg College in Management Information Systems and Business Administration, and obtained a master's degree in Psychology from the University of St. Thomas.
Bobby's positive outlook propels him forward in his mission to spread the word to youth on how to find peaceful solutions to conflict.