Bobby Brown's "Beyond the Court" Violence Prevention Initiatives holds programs of varying formats to serve as a platforms to reinforce our theme of anti-gun violence. Our current programs include: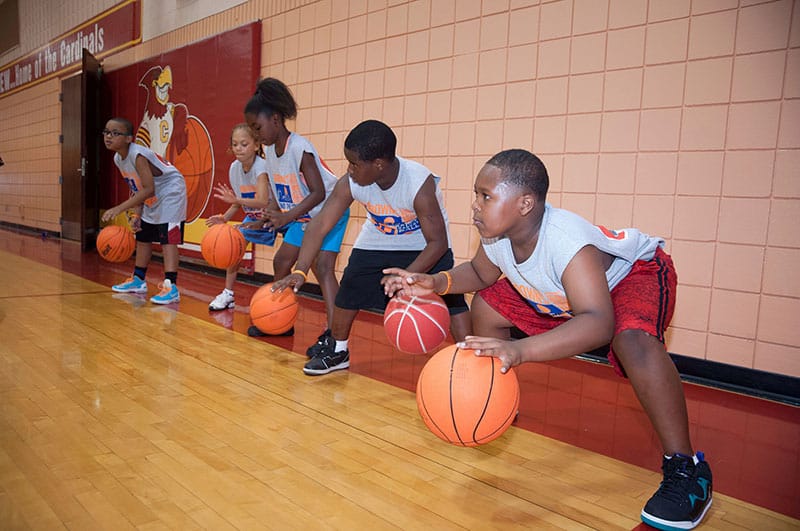 A violence prevention strategy providing participating youth with opportunities to: learn basketball and sportsmanship skills; interact with positive youth and adult role models; reinforce a philosophy of nonviolence; win a trophy, and have fun.
A mentoring program that provides teenage men of color with positive role models, shared knowledge gained through academic and corporate experience, and raised awareness and support in their personal development in the Twin Cities.
A forum for parents and concerned community members that encourages them to develop parenting strategies that will enable them to become healthy role models while providing an opportunity for healing.
Additional Programs
Women's Retreat
A get-a-way for women who have been affected by gun violence and other traumatic events with the objective of helping them begin the healing process in a serene and tranquil setting through meditation, reflection, and learnings from speakers and their fellow attendees.
A Time to Heal Luncheon
An event that provides individuals and families who have been affected by gun violence and traumatic events the opportunity to join together and share their stories, provide empathy for each other, and consider the avenue of forgiveness as a tool of healing.
My Brother's Keeper
A talent showcase and dance event that provides children and youth with a platform to express themselves artistically in a positive fashion.
Our generous funders include:
Wells Fargo Home Foundation

Apple America Group/Applebee's Flapjack Breakfast

GiveMn

Atlas Real Estate Development, Inc.

BigBody Auto, LLC
Our amazing partnerships include:
Bruce Silcox Photography
Drug Enforcement Agency (DEA)
Fab! Events
Fremont Clinic
Health Rise
HCMC Trauma Outreach
National Society of Black Social Workers
Minneapolis Park & Recreation
Minneapolis Police Department
Spirit of the Lord Church
Wellspring Second Chance Center

North Memorial Medical Center Trauma Services

Ucare